Why travel to a restaurant for delicious pancakes? I've made these pancakes religiously for over 20 years,
however, the melted butter and hot maple syrup is EVERYTHING!!! You must try this recipe;
it's quick, easy and delicious. Save time and money by making them at home.
Take the taste up a notch; instead of spreading butter on your pancakes, melt the butter and pour on the pancakes,
thank me later.
Extra pancakes? Simply wrap pancakes and store in the freezer, pop them in the
microwave when you're ready for an extra quick breakfast.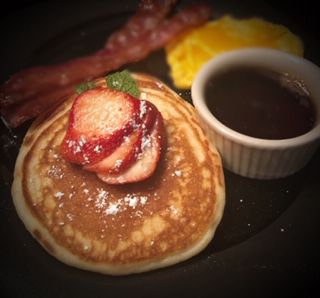 Nothing beats pancakes from scratch
Buttermilk Panckes & Homemade Syrup
Ingredients & Instructions
1 egg
1 cup all-purpose flour
1 tablespoon baking powder
1/2 teasp...